Dear ICCP Families,
Welcome Back! We are excited to welcome our students, faculty, and staff back into the building for the start of the 2021-22 school year. We are looking forward to a great year of developing the spirit, mind, and body of each of our young men and women.
Welcome Freshmen & New Families
On Monday, August 16th we welcomed over 100 freshmen and new transfer students to the IC
family. We are thrilled to welcome them to our growing and vibrant school community. Please
help in welcoming our new families to all of our athletic and school events. We are IC!
Academics
The Class of 2025 received Microsoft Surface Go 2 devices as part of our new One-to-One Program. These devices give us the opportunity to combine education, technology, and creativity by offering our students access to countless digital resources, apps, and e-books. We believe this device is an important tool that will enhance our school's innovative and rigorous college preparatory curriculum. By introducing this initiative, ICCP students will gain greater proficiency in 21st-century learning skills including problem-solving, communication and collaboration, critical thinking, digital literacy, creativity, and innovation.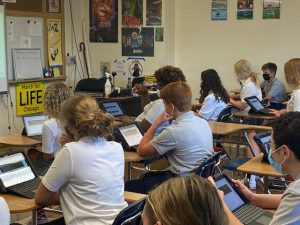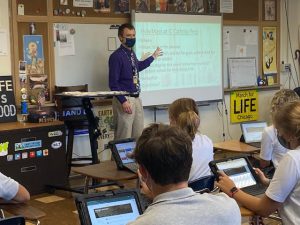 First Week Back in Action!
We are excited to kick off this year with some great events. On Wednesday, August 25th we will come together as an entire student body for our first all-school Mass at 9:15 am. Yearbook pictures will be taken during study halls and students will receive their IDs. Mass dress code is required.
On Friday, our alumni and IC family will join us for our annual Knights Golf Classic outing at Maple Meadows Golf Course. Afterward, we will head over to Montini High School as our ICCP Knights take on our neighborhood rivals, the Montini Broncos, at 7:15 pm. Let's pack the place with Knights!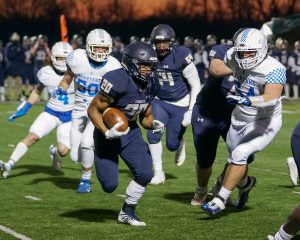 Students are invited to join us for the Back to School Dance this Saturday, August 28th from 7:00 pm-10:00 pm outdoors in the Canyon located between ICGS and the gym. Wear your cowboy hat and dress up for the Western-themed dance with music, snacks, and fun! The entrance fee is $10.
We encourage parents to check out all the upcoming events on our calendar located on our website, www.iccatholicprep.org.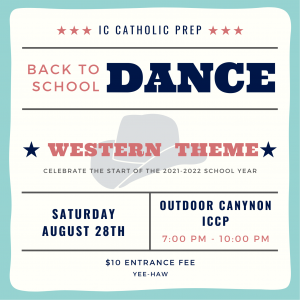 Check out some of the excitement this past week!
Knight Up Assembly
Students gathered outdoors for the Knight Up assembly during the first
week of school for an exciting start to the 2021-2022 school year! Special thanks to Chick-fil-A, Kilwins of Elmhurst, and Armand's for supplying amazing food and treats!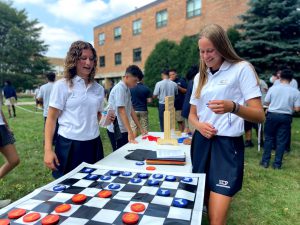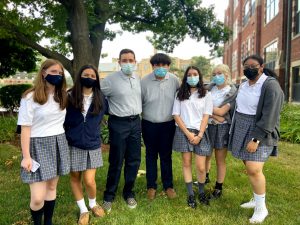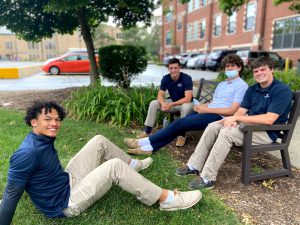 Blue & White KNIGHT
Blue & White Prayer Service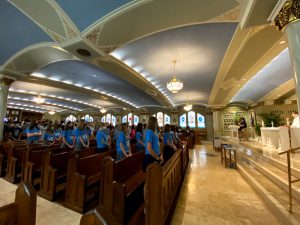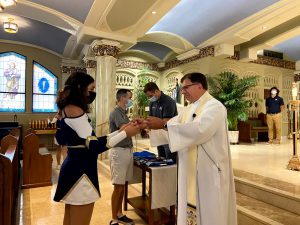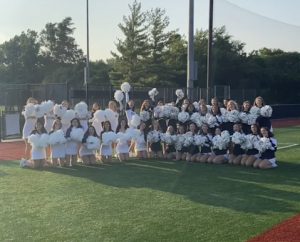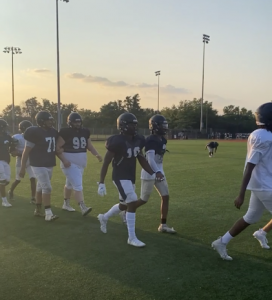 May Our Lady of the Immaculate Conception continue to guide and protect you.
We are IC! Go Knights!
Stephen Davidson
PRINCIPAL